Top Hygiene Steps that Need to be Taken in Restaurants
November 1, 2017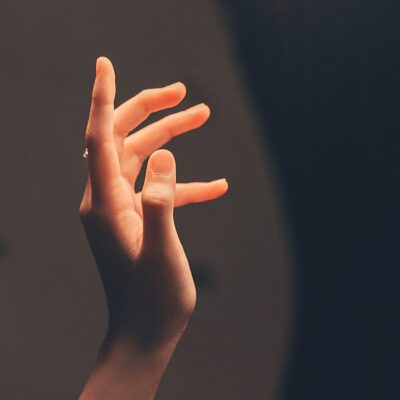 If you want to work in food service and have recently obtained your Texas food handler's card, then you are basically ready to get started serving food to what is sure to be your loyal customer crowd. Working in the food service industry is hard but rewarding work, and obtaining your food handlers certificate is one of the first steps to starting would could turn into a career. With this certification behind your name, excellence in your business is something that is to be expected.
The first place to start when examining your own excellence is not only your food, but in your enforcement of personal and restaurant hygiene and sanitation efforts. Sadly, there are several steps in hygiene that aren't taken seriously in many restaurants, and this poses a safety hazard to the patrons who frequent these establishments.
Here are some of the top steps in food safety and hygiene that need to be taken, but often get overlooked by not only busy staff, but owners who may unknowingly be turning a blind eye to food safety.
Handwashing Can Have Some Missed Areas
Everyone knows that the top way to prevent the spread of germs and disease is through thorough hand washing techniques. This is especially important in a restaurant setting where staff is constantly handling the food and drink of guests.
Some people believe that quickly rinsing off your hands with soap and water is the way to prevent disease like the flu or Norovirus. However, this isn't enough to properly kill germs, and in reality, only about 70 percent of people actually wash their hands after using the restroom. This statistic is staggering, so as a food handler, hand washing must be followed in as strict a manner as possible.
Even when washing your hands there are areas that are frequently missed. These areas include:
The backs of hands
In between fingers
Fingertips
This means that even if you are washing your hands, you may not be washing them thoroughly enough. We recommend singing "Happy Birthday" to yourself while rubbing your hands together under warm soap and water for the most effective hand washing technique. The time it takes to finish the song is approximately the same time it should take to clean your hands.
Regularly Change or Wash Work Uniforms
Some workers believe that even though they only wear their work uniform during their shift that they can continuously wear the uniform throughout the week without cleaning it. This is extremely unsafe because during a shift, a worker could unknowingly be exposed to illness or another harmful substance that could stay on the clothes and then either get the worker sick or even worse, spread to a customer's food.
As a general practice, employees should keep their uniforms clean and neat. This means that regular changing and cleaning is a necessity.
Sick? Don't Prepare The Food
Most people wouldn't show up to work with a bad cold or the flu. This should be an obvious step to take for safety in the food service industry. Working with symptoms of illness easily spreads bacteria and disease to your co-workers, customers, and especially your food.
If you are experiencing symptoms of illness, you should call-in, arrange to go home, and return 48-hours after your symptoms have subsided. Symptoms of illness that require leaving the kitchen include:
Diarrhea
Vomiting
Fever
Infections within the skin, nose, and throat
Hair Nets and Hats
One of the last things you want is for your hair to end up in a customer's food. Failure to wear a hair net, hat, or beard net is unhygienic, and this type of accident really makes your restaurant look unprofessional.
Have a set of hair nets and hats on hold and ready for your staff. Require them to wear these at all times and emphasize the importance of food safety and how even a single hair can ruin a good meal.
While not all food service employees are required to wear beard or hair nets, these precautions apply for those that:
Handle unpackaged food
Clean utensils or kitchen areas
Work near or with food contact surfaces
Avoid Jewelry in The Kitchen
We recommend storing your rings, earrings, bracelets and other forms of jewelry in a storage space when working around food. Not only can these items run the risk of accidentally making their way into a meal, but they also pick up any germs that you potentially come into contact with.
Rubber Gloves During Dish Washing
Washing dishes is inevitable in the restaurant industry, and this is also an area where many restaurants take a misstep in food safety. Before beginning the dish washing process, staff should be wearing rubber gloves. Simply washing the dishes with bare hands may get the dishes clean, but this could also leave behind remnants of germs that could get future customers sick.
Get Your Food Safety Certification with Certified On The Fly
If you are looking into getting involved in the food service industry, then earning your food safety certification is a must. At Certified On The Fly we offer an online method to earn your Texas Food Handlers Certification. Our course is fast, requires no test, and grants you an instant certificate at a price that can't be beat. Give us a call today and find out how you can enroll.
Back to Blog