Texas Food Handlers Certification Online
Certified On The Fly is an official online Texas Food Handlers training course licensed and accredited by the Texas Department of State Health Services.
TX DSHS License Number: 153
WHAT IS TEXAS FOOD HANDLERS CARD TRAINING?
Texas Food Handlers Card training refers to the training and certification of those who work in the food service industry, including but not limited to chefs, cooks, kitchen employees, servers, managers, and owners. The Texas Food Handlers certification online trainingcourse covers topics like how food becomes unsafe, foodborne illnesses, good personal hygiene, controlling time and temperature/requirements, preventing cross-contamination, and cleaning and sanitizing. In 2015, the Texas Legislature amended the Health and Safety Code to authorize local health jurisdictions to require food establishments to make sure all employees maintain a valid Texas Food Handlers certification. Food Handlers certificates are valid for 2 years.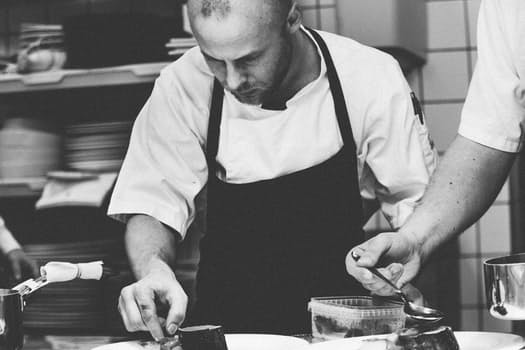 The good news is online Texas Food Handler training has become much more convenient in recent years.
100% Online Training Course
No more driving to attend an on-site class. Just roll out of bed and take our course to obtain your online food handling certificate the comfort of your own home.
Fast Online Training
No more spending 4-6 hours waiting on a course timer to run down. Certified On The Fly has the fastest online Texas Food Handler course on the market. Period. Our course is self-paced, meaning you can proceed through the course as fast or slow as you want. There is no course timer prohibiting you from moving forward.
Immediate Food Handler Card
No more waiting for your Food Handler card to arrive in the mail. You can purchase a hard copy by mail for only $5, but you don't have to. When you complete our online course, your official Texas Food Handler Card will be automatically emailed to you. You can also log in to your account to get more copies at any time.  Our training course is approved by the Texas Department of State Health Services.
WHAT'S IN IT FOR YOU?
You'll be hard-pressed to find a job in a restaurant, hotel, or another food establishment in the state of Texas without having your Texas Food Handlers card. So that's that.
As boring as these courses can be, they give you valuable information that will be useful once you start working. It may seem like we go overboard or take some of these topics too seriously, but the fact is you will encounter the situations we discuss in our online Texas Food Handlers training course. Your customers can be in a lot of danger and you have a lot to lose if you don't make informed decisions and follow the law.
By taking our Texas Food Handlers Card online training, you have the unique opportunity to learn from people who have been doing your job for many years. This is what makes Certified On The Fly unique: Our course was made by those in the service industry, for those in the service industry. So when we say "been there, done that", we really mean it.
FOR YOU MANAGERS & OWNERS
So what's in it for you owners and managers? Why should you make sure all employees stay Texas Food Handler certified through Certified On The Fly?
Let's face it: Your employees are going to make mistakes and you need to do everything possible to protect your customers and your business. And one of the most important steps you can take to protect your business is to ensure 100% employee compliance in regards to Texas Food Handlers card.
How do you ensure your employees renew their Texas Food Handler certification on time? Sign up for a free Employer Account with Certified On The Fly. With an Employer-Account, you can easily manage your roster of employees and receive automatic email alerts before an employee's certificate expires.