Prevent The Spreading of Common Illnesses | Food Industry Tips
June 5, 2017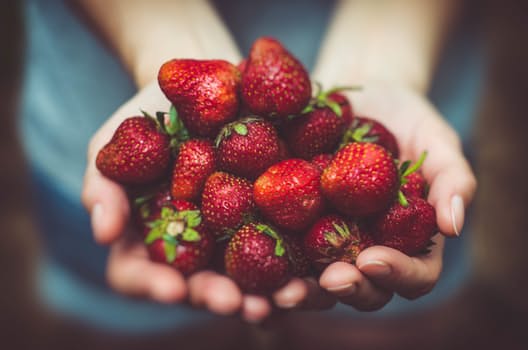 Certified On The Fly's online Texas Food Handler course is officially licensed and accredited by the Texas Department of State Health Services! Our TXDSHS License Number is 153. Check us out on the DSHS website.
The Texas Department of State Health Services' mission is "To improve the health, safety, and well-being of Texans through good stewardship of public resources, and a focus on core public health functions." One of the ways DSHS accomplishes this mission is by licensing and accrediting companies like Certified On The Fly to teach the online Texas Food Handler course.
When you take the Texas Food Handler course online, you'll learn important food safety topics that will keep you and your customers safe. For instance, did you know there are 6 illnesses of which you are required to notify your employer?
Norovirus: Norovirus is very contagious and can be spread through an infected person, contaminated food or water, or by touching contaminated surfaces. Symptoms include stomach pain, nausea, diarrhea, and vomiting.
Hepatitis A: Hepatitis A is a contagious liver disease that can range in severity from a mild illness lasting a few weeks to a severe illness lasting several months. It is usually spread by ingesting fecal matter, even in microscopic amounts, from contact with contaminated objects, food, or drinks.
Salmonella typhi: This is a deadly illness commonly referred to as Typhoid Fever, impacting 5,700 people in the United States each year. People with Typhoid Fever carry the bacteria in their bloodstream and intestinal tract and shed the bacteria in their feces. Typhoid Fever can be spread by consuming food or beverages that have been handled by someone who is shedding the bacteria, or by contaminated sewage getting into the water used for drinking or washing food.
Nontyphoidal Salmonella: A leading cause of bacterial diarrhea worldwide resulting in 94 million cases and 115,000 deaths worldwide each year. This is usually transmitted by consuming food or water contaminated with animal feces, or by direct contact with infected animals or their environment. It can also be transmitted directly between humans.
Shigella spp: Another organism commonly found in water contaminated by human feces and easily spread by improper handwashing. Symptoms include abdominal pain, cramps, fever, and vomiting.
Shiga toxin-producing Escherichia coli (E. coli): Commonly referred to as "E. coli", most are harmless but can cause diarrhea. Transmission occurs through contaminated water or food, or through contact with animals or persons.
This is just one example of why having your Texas Food Handlers card is critical in keeping people safe and healthy.
Certified On The Fly is an official Texas Food Handler Online Training Program licensed and accredited by the Texas Department of State Health Services.
Back to Blog