What is Considered High-Risk and Low-Risk Food Handling
March 4, 2022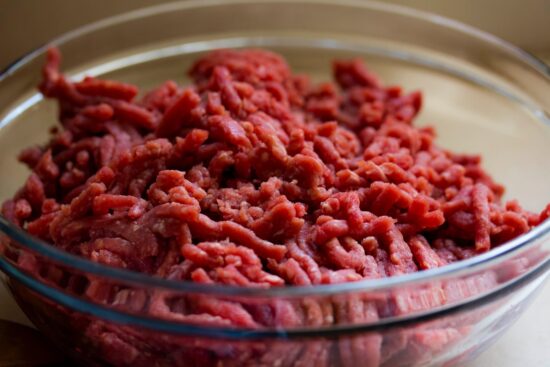 When obtaining a food handler card in Texas, one topic discussed may include the difference in high-risk versus low-risk food handling. In terms of food safety, some foods are classified as "high-risk," and others are classified as "low-risk."
The risk levels are generally based on whether the food grows bacteria easily or not when placed in certain conditions.
What are High-Risk Foods in Food Handling?
High-risk foods are usually moist and have a high protein level. The pH for high-risk foods is usually neutral with a low to medium acidity. High-risk foods include:
Dairy products
Meat
Poultry
Eggs
Seafood
High-risk foods have the potential to grow bacteria at an accelerated rate, and the bacteria have the potential to cause food poisoning. Swift bacteria growth may occur when temperature conditions are right and when proper food handling methods aren't observed.
What are Low-risk Foods in Food Handling?
Those who enroll in a food handler certification course will learn that low-risk foods are those where bacteria aren't likely to grow unless the foods are handled in an unsafe manner inconsistent with standard food handling methods.
Baked goods and bread are usually considered low-risk foods, and sweet foods like honey, preserves, and jam are also considered low-risk.  It's important to note that low-risk foods only remain low-risk when proper food handling methods are observed.
How Does One Safely Handle High-Risk Foods?
Food handler certification for individuals who may work in a high-risk food environment is essential because proper food handling can reduce the risk of illnesses caused by bacteria like salmonella, Escherichia coli (E Coli), and clostridium perfringens.
Handling high-risk foods safely often means ensuring they are stored in the right manner. For example, raw and cooked foods should always be stored separately to help reduce the potential for cross-contamination.
How Does One Safely Handle Low-Risk Foods?
Proper storage and handling of low-risk foods ensure that there is a very low risk of any bacteria growing during storage, handling, or delivery. Ensuring food safety means cleaning and sanitizing all surfaces that come into contact with food, as well as making sure all equipment and utensils are also cleaned regularly.
It's also important to dispose of waste promptly, with trash removal occurring at least once a day. Removing trash on a regular basis helps to reduce the likelihood of pest infestations. Food should also be stored at optimal temperatures and off the floor. Perishable foods should always be stored in refrigerators.
Earn Your Texas Food Handler Certification with Certified On The Fly
One of the most important facets of food handling, whether it's high-risk or low risk, is ensuring that all employees who handle food of any kind are properly trained and certified.
Certified On The Fly provides the fastest, most affordable, user-friendly online Texas food handler certification course you'll find. Our course is completely self-paced, so you can proceed through the course material as quickly or slowly as you want. Register online today and get your Texas Food Handler certification fast for just $9.99!
Back to Blog