4 Food Safety Hazards That Could Be Plaguing Your Business
June 10, 2019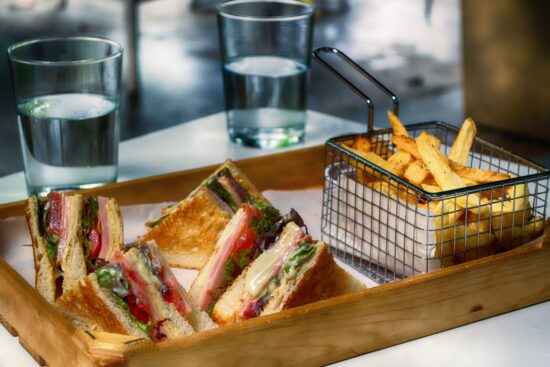 Food safety hazards are some of the biggest threats that your food service business could face. In not understanding the food hazard possibilities that could impact your location, you increase the risk of getting shut down or causing serious harm to a customer.
As a manager of a business, you need to make sure that your employees are always educated on current food safety standards. Before registering them for an online food handler's certification, here are some quick points about the four common food hazards found in Texas kitchens.
1. Allergy Hazards
Natural food allergies and customers can be a difficult hazard to traverse. However, by educating yourself on the most typical food allergies and avoiding practices that could lead to cross-contamination, you will be able to keep your food as safe as possible for customers.
Our personal tip is to always be aware of the ingredients that are going into your dishes. That way, if a customer does have concerns about what is being served to them, you can give a quick and honest answer. This may seem like a simple tip, but really, knowing your ingredients can be a lifesaver for a customer and restaurant alike.
2. Microbiological Hazards
Even though microorganisms are typically helpful, under the right conditions, they can be the cause of foodborne illness that harms your guests. When it comes to food, microorganisms are usually classified as:
Bacteria
Parasites
Viruses
Through proper cooking techniques and practices that avoid cross-contamination, this dire hazard is one that can be easily avoided.
3. Chemical Hazards
The danger of chemical hazards is that they can occur at any point of the food preparation stage. From harvesting to the actual serving of the food, these issues can be a little harder to detect and avoid.
For example, toxic chemicals used in pest control could result in the contamination of a food source. If a restaurant owner buys from the supplier without questions, then they could easily serve contaminated food without knowing it.
Even intentional chemicals used to add freshness and boost the flavor of foods can be a source of chemical food hazards.
Always check your ingredient labels and make sure that suppliers are honestly providing your restaurant with produce that is untouched by chemicals and organically farmed on-site.
4. Physical Hazards
Poor food handling practices and accidental contamination are the root of physical food hazards. Physical food hazards are typically issues that are visible that result in food being unsanitary. Some examples of physical food hazards are:
Jewelry
Pieces of glass
Human hair
Nails
Metal fragments from utensils
All of these hazards can be easily avoided with food safety education learned through a food handler certification course.
Know the Ways to Avoid Food Hazards by Getting Texas Food Handler Certified
Ensuring that you and your staff are food handler certified is a safety precaution that should be taken seriously as a business owner. With online courses available at Certified On The Fly, your team can become certified on their own time and at little cost. Make sure food hazards are an issue of the past! Register today to get food handler certified in the state of Texas.
Back to Blog