Preparing for the Worst Coronavirus Looming Over the Food Service Industry
April 15, 2020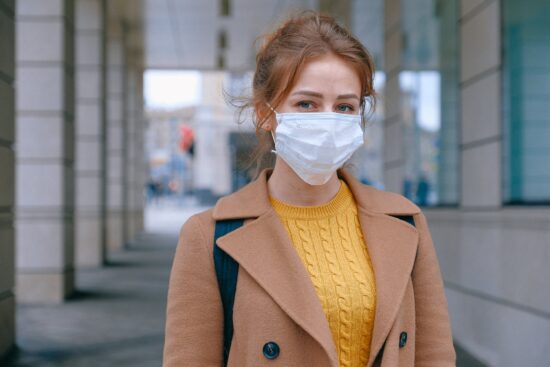 In December, when Coronavirus began to ravage the city of Wuhan, China, the concern with the illness hitting the United States was centered at a level of "if it happens." However, based on recent reports from the World Health Organization, the global risk has risen from 'high' to 'very high,' and fears of a pandemic are on the rise.
Now, the CDC in the U.S. has asked the nation to prepare for community spreading of Coronavirus. Several markets and industries are expected to be disrupted when the virus strikes at the community level.
Although it isn't yet confirmed that Coronavirus can be spread through food, the source of the outbreak and numerous means of transmission are still being researched.
Hopefully, a bout of Coronavirus doesn't impact your local restaurant or food service company. However, it's always best to be prepared. Here are some of the easiest ways you can reduce your risk in the coming weeks and months.
Wash Hands Regularly
All employees should wash their hands regularly throughout the day. This should be a standard at your establishment as part of good hygiene practices, but now is one of the most important times to ensure that this procedure is carried out when necessary.
Employees should wash their hands after:
Using the restroom
Clearing off a table
Handling raw meat
Disposing of trash
Coughing or sneezing
Cover Up When Coughing
So far, it's been confirmed that Coronavirus is an airborne illness. So, take some extra caution if you know that you have a cough or sneeze coming. Cover up your mouth and nose, preventing the spreading of potentially contaminated particles.
Stay Home if You're Sick
While the previous tip was for the spontaneous cough or sneeze, if your employees know they are sick with any ailment, don't allow them to come to work. Not only is this a health hazard when handling food and interacting with customers, but it also hampers the recovery process as a whole.
Keep your restaurant or bar illness free by not allowing even the chance of spreading illness to taint your establishment.
Know the Symptoms
According to information from the CDC, victims of the 2019 Coronavirus experience mild to severe respiratory illness with symptoms that include:
Fever
Cough
Shortness of breath
If you or your employees develop any of these symptoms, regardless of the diagnosis, a visit to the doctor should be at the top of your priorities.
Get Your Employees Prepared for Any Health Emergency with Certified On The Fly
Regardless of a pandemic or a standard seasonal illness in your area, no restaurant management wants to worry about their food, employees, and guests becoming contaminated. With the help of Certified On The Fly, the employees of your establishment can benefit from essential food handler knowledge that will keep your doors open even in the worst of times.
Our online course is affordable and allows your employees to get food handler certified at their own pace. Make the right choice for your brand today. Register online to get started with earning your food handler certification.
Back to Blog