Keeping Guests Safe On Game Day
July 7, 2020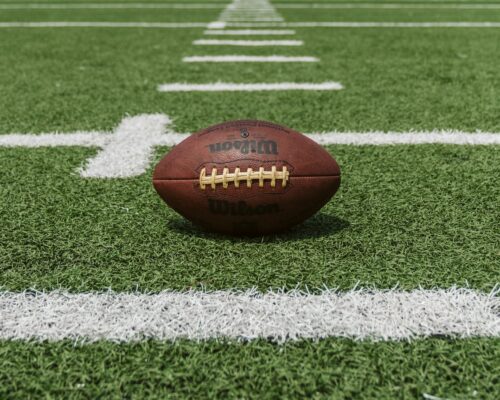 Football season is right around the corner and fans will hopefully be filling up sports bars and catering for personal events. If you're the proprietor of a company that serves this demographic, then food safety is your priority during service hours.
Sports fans can result in a hectic workflow and sometimes important food safety precautions can slip through the cracks. Make sure your employees follow these five rules when helping patrons root for their team with the food from your kitchen.
Cleanliness is Always Essential
From the front-end of your establishment to the state of your kitchen, your location must always be clean. Before you even open up for service, make sure your team has got the restaurant, kitchen, and utensils spotless.
Your restaurant's physical features aren't the only things to keep clean. In order to avoid any health hazards, ensure that all vegetables and fruits are scrubbed under running water and that your employees consistently follow proper hygiene when handling food.
Separate Specific Foods
Cross-contamination is always something you should be on the lookout for. During preparation and storage, your goal should always be to separate raw meats from other foods like fruits and vegetables.
Some tips for serving and prep include:
Separate cutting boards
Separate plates for produce, eggs, and raw meat
Serving utensils and plates for guests during appetizers like chips and dip
Prepare Your Food to Doneness
As a food handler cardholder, cooking your food to the proper temperature is essential to avoiding germs being served on the menu. If you need a quick refresher, here are some pointers for game-day essentials:
Chicken and other poultry should reach an internal temperature of 165 degrees Fahrenheit
Ground beef should be served at 160 degrees Fahrenheit
Store Pre-Prepared Dishes Safely
You won't always have time to serve everything up from scratch during a big rush, and that's okay; so long as your pre-prepared foods have been properly stored. This means separate containers, refrigerated, or frozen before service begins.
If you're handling pre-cooked hot dishes, ensure they are consistently kept at 140 degrees Fahrenheit or warmer to ensure freshness. As far as cold foods go, like salsa or other dips, keep them at a temperature of 40 degrees Fahrenheit or lower.
Score a Touchdown in Food Safety with Certified On The Fly!
Food safety should never be a hail mary for the workers in your kitchen. With the help of Certified On The Fly, you can get your behind the scenes team on top of their game and food handler certified. Our online course is not only affordable but also allows your employees to achieve their certification on their own time. Enroll today to keep your guests safe!
Back to Blog