Food Delivery Safety Tips
September 10, 2019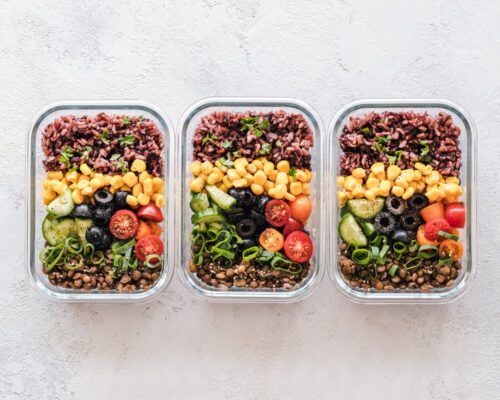 Two of the biggest general food trends are meal kits and food delivery. Although many restaurants don't rely on these services for their products, there are still some key food safety precautions to keep in mind if your business is on the delivering end of a deal.
No matter the type of food service you provide, the safety of your clients is essential, here are some to-go food safety tips that will help keep your meal kit and delivery business a safe choice for clients on the go!
Make Sure Your Options Are Inclusive
Food aversions and tastes are something you'll have to deal with as a meal kit provider. The last thing you want is to have a menu that provides little to no options for people with vegan tastes, gluten allergies, or any other needs that arise.
Create options on your detailed menu that provide variety while also keeping customers who order foods safe knowing what they are having delivered to their home.
Properly Label Your Goods
During a food handler certification course, you'll learn the importance of correctly labeling goods. Proper labeling allows your customers to completely understand the product they have received and how to properly store their goods. This is especially important in the case of meal kits where the contents are usually all perishable items.
Labels let your clients know important information that explains:
The exact contents of a package;
Precise expiration labels/use-by dates;
Storage instructions; and
How clients can contact you with any concerns.
Deliver Goods at the Right Temperatures
Maintaining the proper temperature of your delivered goods is imperative to the safety of your clients. Food delivery doesn't always guarantee that a customer will pick up their package from the doorstep upon arrival.
The food danger zone is between 40 and 140-degrees Fahrenheit. If packages are left without the proper measures to keep food at the right temperatures, bacteria will spread and increase the risk of food poisoning.
In order to ensure the goods you deliver remain edible for your customers, use specific materials like insulated packaging, dry ice, and gel packs for preservation. Perishable foods should arrive at their destination frozen and remain in that condition until use.
Separate Foods in Your Packages
Package your foods properly! Cross-contamination is a serious issue in the food service industry and is a higher risk when everything arrives to consumers in one box.
In order to prevent health hazards, pack your poultry, fruits, and vegetables separately. Specific diseases that can stem from improper packaging include:
Learn Proper Food Safety with Certified On The Fly
If you are preparing yourself for success in the food service industry, Certified On The Fly will help you learn everything you need to know! Our course is completely online and allows you to work at your own pace! Register today to get a head start on your future!
Also, here are five steps that you can practice in order to stay on top of food recalls.
Back to Blog