Tips to Stay on Top of Food Recalls
October 2, 2018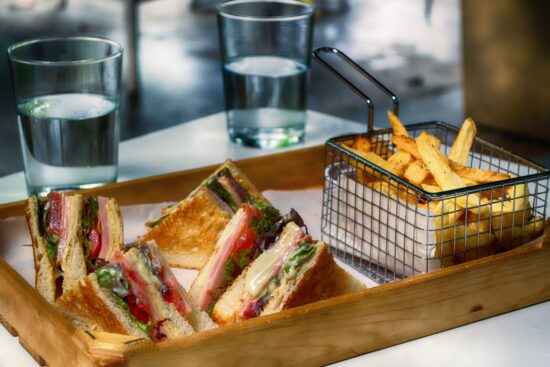 Whether you are a server at a restaurant or own a business that provides food products for public consumption, food recalls are a big deal when they occur. Certain food recalls can even have a negative effect on a business' bottom line.
While this may seem disastrous, with the right training and a Texas Food Handlers Certification, you can easily be prepared to face and survive the next big food recall. Here are five steps that you can practice in order to improve your chances the next time there is an outbreak of bad lettuce:
1.   Know Where Your Supply Comes From
Understanding your supply chain is key to knowing what moves to make when a product goes sour. Knowing where your supply comes from will help you determine whether or not your ordered supply could be in question for recall.
Our tip is to try to keep your supply chains local. Global supply chains may present a greater risk when recalls hit.
2.   Are You Insured?
Your insurance policy will be your best friend if you have caught on to a recall too late. Take the time to completely understand your insurance policy.
Does it cover you in times of a recall? What happens if a patron gets sick and wrongfully blames your product or location?
Sitting down with your insurance representative and making sure all of these questions are answered prior to any type of recall is important. It could be the meeting that saves a business during a larger recall crisis.
3.   Be Prepared to Communicate
If one of your products has been selected for recall, be prepared to communicate openly with your patrons. Remember, in the world of social media and constant news, your reputation can easily be on the line during a recall. Keeping your business in control at these points in time is crucial.
Take the time to practice crisis communication tactics that include:
Social media management meetings
Media training
Crisis audits
4.   Stay Informed and Hold Meetings with Staff
Not paying attention to the most recent recalls can be deadly to your customers as well as your business. As a member of the food service industry, it is your duty to stay informed of any types of recall concerns floating around.
During times of recall, hold meetings with your staff to make sure that they correctly understand the procedures that your business has in place during a major recall. Remember, your customer's safety is your number one priority. Staying ahead of the curve is the best way to ensure your location is a safe place to frequent.
Get Up-To-Date On Recall Procedures With Certified On The Fly
A product recall can be a nightmare for a business that doesn't have the correct policies and procedures in place. When you earn a Texas Food Handler's Certification from Certified On The Fly, you will be able to approach the next recall with a plan that works out for your business and your customers.
Enroll for our online certification course today and find out just how simple it can be to take the right steps towards success in the food handler industry.
Back to Blog