Top Mistakes You Could Be Making With Your Freezer
June 10, 2019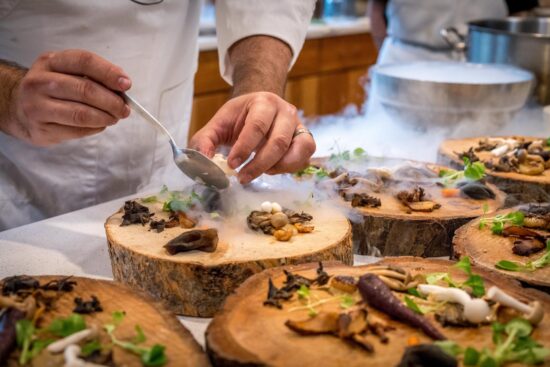 Your restaurant's freezer is one of the most important appliances of your establishment. It not only stores food but also keeps it fresh and safe for consumption by your guests. While you may think that using a freezer is as simple as just placing items in it, you may be surprised at the mistakes you are making and how they violate the standards you must uphold as a Certified Food Handler in Texas.
Here are four mistakes you could be making with your freezer and how a refresher Food Handler certification course could help.
Your Freezer Isn't Organized
In any food service location, the organization of your business is essential. Organization that leads to proper food safety starts with your freezer. When attempting to keep your frozen goods safe and consumable, make sure that you label, date, and regularly rotate expiring goods.
Disorganization leads to careless mistakes that could easily result in a patron experiencing a food-borne illness that could have been avoided. For more tips on proper organization, make sure to brush up on the Food Handler knowledge obtained during your certification course.
The Freezer Isn't Cold Enough
Some restaurants use freezers for long-term storage. In order for this to work, your freezer should always operate at a safe temperature that keeps the goods inside of it frozen. The ideal temperature of your freezer should be zero degrees Fahrenheit. If you need help determining the temperature of your freezer, we suggest that you invest in a freezer thermometer for assistance or simply upgrade your freezer.
Improper Food Storage
The last thing you want from your frozen goods is freezer burn. This can result in you having to toss out valuable food and destroying your budget in the process. Freezer burn occurs when cold air gets to your goods due to improper sealing. Always double-check that your food storage techniques are air-tight and keep your food fresh!
You Use Your Freezer to Preserve Borderline Spoiled Food
Your freezer is meant to preserve food, but this is no excuse for storing food that is on the verge of being spoiled. Even though a freezer makes food last longer than it should, it can never actually preserve the freshness that your location's food requires.
Get Caught Up On Food Safety With Certified On The Fly
Don't get caught in the cold when inspection time rolls around. Make sure that your employees are using all of your appliances to the highest-quality standards that the State of Texas expects. If you know that it's time to get your employees certified as Food Handlers or get your certification renewed, let Certified On The Fly help.
Our course is entirely online and works with your schedule. Register for our affordable and efficient course today.
Back to Blog