Helping Your Restaurant Make the Grade
June 10, 2019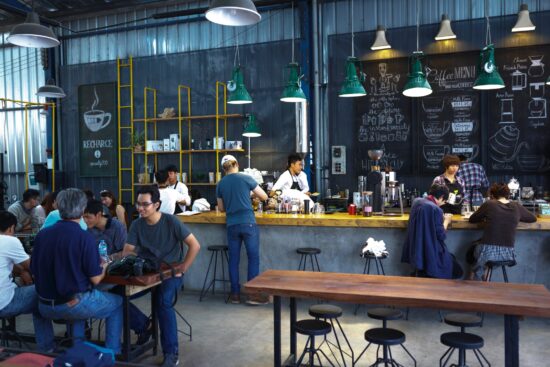 It may seem like health inspectors are out to "get you," but having a positive inspection experience isn't that hard to achieve. Every restaurant or food service business wants to be able to boast about their "A-Grade."
With a certification course and an official food handler's card on your side, you should have everything you need to ensure that your location keeps the health inspector happy. However, if you need a refresher, here is some information that will help between now and your next scheduled inspection.
in

What Are Health Inspectors Looking For?
Health inspectors are really on everyone's side. Inspections are meant to keep clientele safe and ensure that the restaurants they inspect are operating at an optimal level.
This inspection will cover food safety but also goes far beyond the quality of the plates being served to guests. Your health inspector will also be on the lookout for:
The condition of your dining room (furnishing, cracked tiles, lighting)
The cleanliness of the tools and equipment used to prepare and serve food
How your staff is dressed (Are uniforms clean? Is their hair covered?)
The working condition of stoves, grills, and fryers
Common Violations
Not every restaurant earns a passing score. Mistakes are made and can be crippling to the further success of the location. Violations are divided into three categories:
Good Retail Practices Violations
Minor Violations
Major Violations
Good Retail Practices Violations
These are usually very minor issues that don't have a glaring impact on an inspection grade. Some of the most common incidents include:
Old equipment
Holes in the wall/tile
Plumbing problems
Minor Violations
Minor violations usually don't involve health hazards to restaurant customers, but should be addressed as soon as possible. This can mean there are issues in the location with:
Major Violations
If your restaurant suffers from major violations, chances are, your facility won't be open much longer. Having unclean contact surfaces, issues with staff showing up to work while sick, and improper reheating procedures are all examples of major offenses that a restaurant can commit.
Help Your Location Receive an "A" With Certified On The Fly!
Fortunately, with the right education and training, your location can easily avoid making mistakes that downgrade your business. Getting an "A" may not be rocket science but you and your staff will definitely need help making the mark on some of the specifics. Get prepared the easy way with an online course through Certified On The Fly. Our program is affordable, fast, and ready to accept your enrollment. Enroll now to get certified in your area!
Back to Blog