New Year's Resolutions That Will Push Your Restaurant Towards 2020 Success
January 9, 2020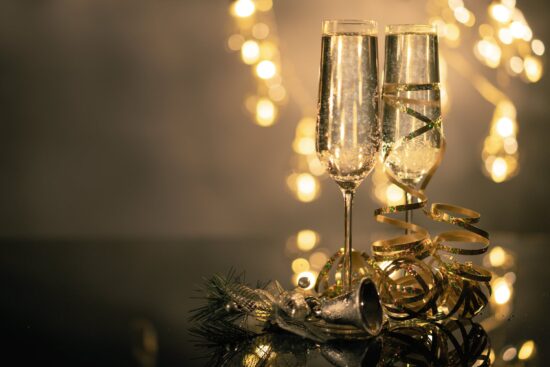 "New year, new you" seems to be the annual motto for this season, and as cheesy as it may be, this could be a great approach to how your restaurant servers approach their work. With 2020 here, it's time to start thinking about how you and your staff can improve food safety, crowd control, and more!
Here are our top New Year's resolutions we think your location should focus on in the new decade.
Keep Your Staff Texas Food Handler Certified
Food handler certification is essential to keeping your staff on their A-game! If your certifications relapse and don't get renewed, your staff is at risk for missing out on the latest safety practices that could have a massive impact on your establishment.
Take the initiative and create an employer account with Certified On The Fly. This service we provide allows you to easily tie up any loose ends without having to worry about the stress of compliance or being on the bad side of the Texas Department of State Health Services.
Embrace Dietary Preferences
These days, it seems like everyone has their own way of eating towards either health or personal reasons. While dietary preferences like gluten-free and low-carb may have seemed like a hassle in the past, these aren't trends that are going to go away. Improve your customer loyalty by embracing different food preferences and providing guests with plenty of options on the menu that fit their needs.
Win the stomachs of your patrons by being a part of the solution and opening your doors to their likes. This move could even help your social media presence, especially if your presentation is worthy of an Instagram post.
Keep Tabs On Your Public Persona
Don't be afraid to stalk yourself online. Exploring your numerous social media profiles and reviews is a great way to get your finger on the pulse of what your restaurant needs to succeed.
Most people get extremely honest online, so look here for any food handling mistakes that could have been made or word on an excellent server you have. Above all, if you see a review about your establishment, leave a constructive comment. This puts a personality behind your brand and contributes to customer loyalty.
Make Sure Your Employees Are Prepared for Any Challenge
From handling unruly customers to dealing with an allergic reaction to food, your employees should always be prepared. Take the time to go beyond getting them food handler certified and hold regular training sessions that will help them retain the information they get from our online course.
Meet Your New Year's Resolutions With Certified On The Fly
Certified On The Fly is an online course that helps you and your staff stay on top of Texas food handler certifications. We are Texas' preferred certification course because we don't create downtime at your location and certification is earned online at your own pace. Enroll today and start meeting your 2020 goals.
Back to Blog