New Food Safety Trends, Technology, and Rules
October 12, 2023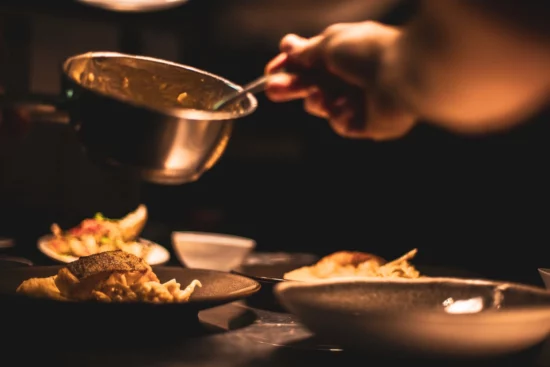 As a food safety professional, it's important for you to stay up-to-date on the latest regulations, technologies, and best practices in food prep and safety. This can be a challenge, as the hospitality field is constantly evolving, but there are a few things you can do to make it easier to stay informed.
Read on for more information about the current trends changing the face of kitchens across the country, and how you can stay informed about them.
Stay Current on Food Safety
Subscribe to food safety newsletters and blogs to keep you informed of the latest news and trends in your field. You should also follow relevant food safety organizations on social media for access to their latest updates and resources.
Take an online course on food safety. Texas Food Handler certification is a convenient way to learn new skills and stay up to date. And in person, food safety conferences and workshops provide an opportunity to learn from experts and network with other professionals.
Staying up-to-date on the latest regulations, technologies, and best practices means you can ensure your customers are safe… And so is your business.
Technology
There are four, main technology trends sweeping food safety this year.  Let's examine each.
Freezing
A new concept called "isochoric freezing" could improve food quality and safety while cutting down on energy use. Foods are stored in a hard plastic or metal container filled with a liquid, like water. Isochoric freezing preserves food without turning it to solid ice, prevents ice crystals from forming, and saves energy and carbon use since foods don't need to be entirely frozen.
Using Light
Ultraviolet (UV) processes are already being used in restaurants and the supply chain. Food contact surfaces and some liquids are increasingly decontaminated, inexpensively and efficiently, with UV lights. Since a lot of fresh produce isn't cooked before we use it, there's no so-called "kill step" that takes pathogens out automatically. We can use light as a kill step with pulsed light, ultraviolet light, plasma technology or irradiation, among other incoming strategies.
Supply Chain
Your establishment may prioritize safety and quality, but if your suppliers aren't just as fastidious your guests are still at risk. Possible weak links in the food supply chain can jeopardize all your hard work. Digital tools can boost transparency across the supply chain, for one example, by organizing, managing and tracking food safety certifications.
‍Food Packaging
Food safety doesn't begin in the kitchen, it begins with safe sourcing. An innovative food safety trend, coded food packaging, uses barcodes or QR codes that can be scanned to display an ingredient list, where ingredients were harvested and/or where the food was packed.
Food Regulations and Trends
Some of the newest rules in food prep and food safety come from the government, but increasingly they also come from social and customer pressure. Here are some of the rules, spoken and unspoken, shifting the way restaurants operate.
Food Traceability
The FDA's Food Traceability Rule and List were announced in November 2022 for a January 2026 enforcement date. Country-of-origin labeling in general is under "comprehensive" USDA review.
Sesame Added as Allergen
Sesame has joined the major food allergen list and must be declared on food labels. Sesame joins the eight other foods already on the allergen list: milk, eggs, fish, crustaceans and shellfish, tree nuts, peanuts, wheat and soybeans.
Sustainability
Sustainability programs are gaining strength in every corporate sector as customers increasingly consider both sustainability and food safety when rating a restaurant or food business. An effective digital food safety program can help combine safety and sustainability instead of playing them off each other.
Sourcing ingredients and using eco-friendly packaging and production join "buy local" movements, curating menus more to avoid food waste, avoiding chemical cleaners and single-use plastic, and using digital tools to help track waste of both food and energy.
Digital Supply Chain
Consumers' increased awareness of food safety and sustainability practices means greater demand from restaurant guests to know where their food comes from. Guests increasingly prefer locally sourced, organic and clean ingredients, which means knowing where your ingredients come from and how your suppliers follow safe and ethical practices. A digitally connected supply chain means giving you greater quality control and their supply management.
Post-Pandemic Food Service
Restaurants are still focused on the rigorous safety procedures implemented during the pandemic. We're finding more ways to protect our consumers: stricter cleaning, sanitation schedules and comprehensive cross-contamination prevention. We're also taking on more responsibilities for our own audits and inspections.
Safer Food Transportation
With the continuous growth of the food delivery sector, we place a greater emphasis on food packaging and transportation than ever before. Many new guidelines on logistics and delivery hygiene practices are being established around transparency, preservation, temperature, packing, sanitation, security and more.
Stay Up to Date with Certified On The Fly
These are the technological, regulatory and social trends currently influencing kitchens across the country. It's crucial to stay up to date with the latest knowledge and guidance by staying current with your team's certifications. But certification doesn't have to be corny, or a drag! Certified On The Fly is an engaging, low-cost, fast-finish online food certification program for getting your Texas Food Handler certification. Register online today!
Back to Blog