5 Myths About Texas Food Handlers Certification
June 30, 2020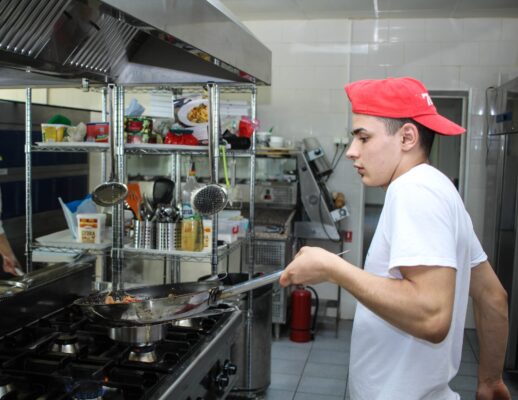 Whether it's your first or fifth time getting your Texas Food Handler certification, it's always good to stay up-to-date on food safety requirements and best practices. And even though all DSHS-licensed food handler programs, like Certified On The Fly, cover similar topics, not all of our websites and courses operate the same way.
Certified On The Fly created the fastest and most user-friendly online Texas Food Handler course available, and here are 5 myths regarding online food handler certification in Texas you should be aware of:
You Have To Pass A Test
Nope. The Texas Department of State Health Services (DSHS) does not currently require a test, so our course doesn't have one. Once you have carefully reviewed all the course material, your official 2-year Texas Food Handler certificate will be immediately emailed to you and also available for download through your account.
Once I Start The Course, I'm Stuck Until I Finish
Not with Certified On The Fly, you aren't. You can logout at any time and pick back up exactly where you left off when you log back in.
If I Move To A Different County, I'll Have To Get A New Certification
This myth is rooted in what used to be fact, but no longer is. Just over 2 years ago, the Texas legislature passed a law that any properly accredited Food Handler Certification course must be accepted in any jurisdiction across the state. Certified On The Fly is, of course, one of those properly accredited courses. This means that every jurisdiction in Texas is required to accept our certificates.
I Already Know How To Handle Food Safely
Handling food for yourself or for your family and friends is very different than handling food for large-scale food service purposes. There are specific standards not just on obvious things like cleanliness, but also on food storage and food usage practices and myths that you are unlikely to be aware of without special training. Certified On The Fly's online Texas Food Handler certification course gives you the information and knowledge you need to make informed decisions, follow the law, and keep people safe.
It's Stupid And Doesn't Really Make A Difference
Everyone has to eat. Food safety is among the most fundamental concerns in public health and safety. Contamination in food supply is a serious enough risk that entire governmental departments exist to prevent it. The Texas Department of State Health Services Food Handler Program, for example, feels that "educating food service employees in the principles of food safety" is an effective way of "reducing the risk of foodborne illness outbreaks caused by improper food    preparation and handling techniques," and that it helps "produce safe food products for Texas consumers."
Being a responsible food handler is incredibly important, as you play a vital role in keeping yourself, your coworkers, and your customers safe. Getting food handler certified in Texas doesn't have to be a dreadful process, though. Sign up today for Certified On The Fly's online Texas Food Handler program and get certified fast.
Back to Blog