Why You Should Register Your Employees for Certification Courses Now
April 1, 2020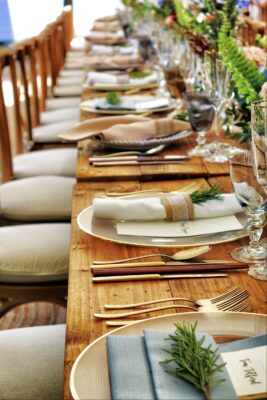 While the COVID-19 pandemic has left many restaurant owners either on hiatus or working to get carry out and delivery orders ready, there hasn't been a more important time to follow proper health guidelines.
The team at Certified On The Fly understands that these weeks of uncertainty are stressful, but there is a light at the end of the tunnel. It's going to be essential to quickly start to pick up the pieces of your business when its doors open back up. Here's how a Texas Food Handler card can help!
You Can Use Certification as Advertising Leverage
Now that people in most parts of Texas can't go in and sit down at local restaurants, getting your team food handler certified or renewed is a great way to pull people in now, and when we return to business as usual.
A food handler certification lets your customers know that you prioritize food safety and their dining experience. Put the word out on social media that you take these measures seriously and are prepared to serve your guests in a clean and healthy environment.
Certified On The Fly is Affordable
One of the best things about getting a food handler certified is that it doesn't have to be an expensive venture. Even if some of your employees aren't currently at work, they can still become food handler certified for around ten dollars.
At Certified On The Fly, we know that value means everything, and that's why we offer our online course for an affordable rate so that your employees can comfortably stay in the know when food safety is a key priority.
Employers Can Register Employees as a Group
If you are an employer who can wants to get your employees registered all at once, we say go for it! Taking an online course that improves their work experience will allow your employees to feel like the essential workers that they are.
In fact, signing up for our online course can help your employees get through this trying time while also doing so at their leisure. Our course isn't set on our watch, but yours, so allow your employees to use the next weeks to become the best they can be for your restaurant as they continue to take care of their families during this crisis.
Get a Head Start on Recovery With Certified On The Fly
At Certified On The Fly, we understand that the mandates made this month have a severe impact on your bottom line. You'll need to recover fast once they're lifted. While we are always here to help, we encourage you and your employees to stay safe as many of our Texas cities shelter in place.
Back to Blog