Top Tips to Prepare Seasonal Staff for the Holiday Rush
January 4, 2022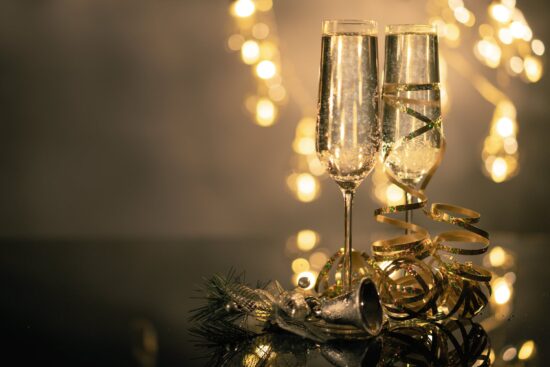 Two of the busiest months of the year for restaurants are here, and now it's time for you to ensure that your staff is ready to handle the rush as safely as possible.
While a lot of your staff may already be food handler certified, the holidays often bring on seasonal workers who may not be as versed. Here are 4 of our best tips for helping new employees prepare for the holiday crowds headed their way.
Keep Illness Prevention a Priority
This holiday season is the first one back to "normalcy" for many customers. So, make sure that your new employees continue to keep your restaurant as safe and as comfortable as possible.
Whether your establishment requires staff temperature checks, employees to wear face coverings, or ensures that tables are properly separated for social distancing, make sure that your staff is up-to-date on your illness prevention expectations.
Host Training for All Employees
Although some of your employees may be seasoned vets in the industry, holding a mandatory pre-holidays meeting is a great way to:
Brush your whole staff up on new regulations
Train new employees without singling them out
Build team camaraderie as you all enter a busy season together
This training is also a perfect opportunity for you to double-check who needs to renew their food handler certification and who needs to go for their first courses. After all, companies like Certified On The Fly, make mass training simple, affordable and guarantee your team will be properly trained before that first turkey is served.
Remind Employees of Food Safety for Seasonal Items
Your holiday menu may be different from what you usually serve up at your restaurant. For specialty items, make sure to have storage, prep, and general safety information posted around the kitchen.
Aside from these visual reminders, make sure to have plenty of these items on-hand for simple, safe practices:
Extra heating and cooling units to hold the influx of delivery and pick up orders
Labels for properly labeling new products as it comes in. These can also be used as storage and prep reminders for each new food item.
Safety gloves, meat thermometers, hand sanitizer, sufficient towels and other essentials that keep your kitchen and employees cleaner
Create a Prep Schedule
They don't call it a holiday rush for the fun of it! During peak shopping seasons, restaurants are constantly overwhelmed with customers ready to eat. Being unprepared for a rush can result in sloppy preparation that leads to cross-contamination, sick patrons, and a bad reputation for your restaurant.
Stay ahead of the game and prepare a seasonal prep schedule for when crowds heat up. Including practices like separate prep times for produce and raw proteins can help reduce the risk of cross-contamination if a rush comes in and your chefs have to think fast on their feet.
The stored foods are already prepared, and all your staff has to worry about now is thoroughly preparing its proteins.
Stay On Top of Food Handler Safety With Certified On The Fly
If you know that your staff is in need of a food safety refresher, make the simple choice with Certified On The Fly. Our online course is affordable and allows your employees to work at their own pace (and not be forced to miss a shift).
Register your team today and get your restaurant ready for the end-of-year marathons.
Back to Blog