Simple Hacks for Food Storage During a Seasonal Rush
January 4, 2022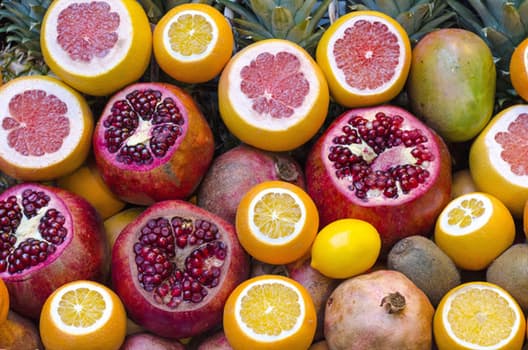 The holidays can get very busy for restaurants and there is no better time of the year to remain vigilant about food storage safety and storage tips to maximize the shelf life of various products.
At Certified On The Fly, it's our goal to provide online certification services that help local restaurants perform at their best no matter how busy a season is.
While our online course gives your staff the full knowledge of the latest food safety practices, here are some free hacks for perfecting your establishment's food storage during the holidays.
Keep Your Citrus Produce Fresher in the Fridge
Lemons, limes, and oranges are fruits that can add some zing to any holiday dish. Many cooks tend to leave these pieces of produce on the kitchen counter. However, room temperature exposure often leads to premature rotting and wasted fruit.
Instead of pouring your budget into purchasing replacement citrus, seal them in plastic bags and store them in the fridge until you need them. This practice will keep your produce fresher four times longer than leaving it out on the countertop.
Place Open Packages in Air-Tight Containers
Rice and pasta are ingredients that don't always get used up right away. If your restaurant finds itself discarding stale rice and pasta, it's time to invest in air-tight containers to preserve their freshness.
While rolling up plastic bags may seem effective, the truth is that even a small amount of air can lead to pantry items quickly going stale and drying out faster.
Label Your Foods for On-The-Go Cooking
Labeling your food may seem like a simple and trivial practice, but it's actually essential for a busy restaurant during the holiday season. When your food is properly stored and labeled, it's easier for your chefs and staff to determine what is in the containers, what is fresh, and what needs to be discarded.
At Certified On The Fly, our tip for safe and quick grabbing is to label food by type and the date you put it in the container. From there, storing your food from freshest in the back to oldest in the front can help minimize your kitchen's average food waste.
Cool Hot Foods Before Storage
Sometimes restaurants cook large batches of hot food to last them through the entire day. When this happens, some food is promptly placed in the refrigerator for later use.
In order to prevent the increase of temperature and bacteria in your fridge, make sure that all hot foods you store are promptly cooled down before they go into a cooling unit.
Remember, if the temperature in your refrigerator or freezer rises, your food is no longer safe and you could unknowingly be passing on contaminated food to your customers.
Keep Every Day Safer With Certified On The Fly
If your staff isn't food handler certified, it's easy for mistakes to happen that put your restaurant's reputation at risk. At Certified on the Fly, we offer an affordable online course that allows attendees to learn and succeed at their own pace.
Register online today with an employer account to ensure that your entire team is up-to-date with the safety skills they need to keep your customers cheery this holiday season.
Back to Blog