Safety Tips for the New Restaurant Owner
August 5, 2022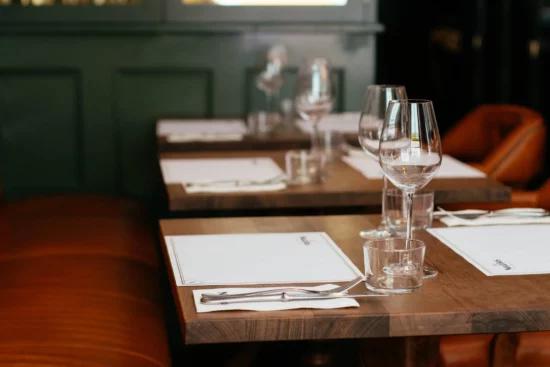 Becoming a new restaurant owner is an exciting time in an entrepreneur's life. However, after you've gotten over the excitement of crafting your first menu and hiring staff, it's time to make sure that everyone working for you behind the scenes does so as safely as possible.
While you have your team in the process of getting food handler certified with Certified On The Fly, review our checklist of these other essential safety tips you should follow as a brand new restaurant owner.
Create Food Safety Standards
Food safety should be at the top of your priorities list. The first thing you should do as a restaurant owner is create a checklist of food safety "to-dos" that your employees must follow during their shifts.
From cleaning off surfaces between meal prep to personal hygiene, and ensuring that stored foods are properly cycled through the restaurant well before their expiration date, there's a lot your employees handling food need to keep tabs on.
We recommend taking a food handler refresher course and ensuring that essential practices start as the norm in your establishment.
Double-Check Your Safety Devices
Keeping everyone safe from exposure to excess smoke and carbon monoxide is essential. Ensure your smoke and carbon monoxide detectors are properly installed and functioning.
Aside from checking your devices, hold fire and other emergency drills with your staff. That way, if an unfortunate incident arises, they'll be able to quickly see themselves and your customers to safety.
Train Your Staff About Food Allergies
Food allergies can be deadly, and your staff needs to know the different types and the most common symptoms of an immediate allergic reaction.
From hosting regular pre-shift sessions to requiring all employees to complete a food handlers course from Certified On The Fly, any way you can find that gets your staff educated will make your restaurant a safer place to eat for everyone.
Create a Dress Code
What your employees wear in the kitchen is a huge part of their overall safety while operating stoves, ovens, fryers, and cutlery.
Here are our recommendations for a safer dress code:
Require long sleeves for those working over open flames to reduce burn incidents
Closed-toe, non-slip shoes for all employees
Cut-resistant gloves while operating cutlery and meat slicers
Invest in Equipment Guards
Any mixer, slicer, or grinder used in a commercial setting is going to be a massive injury risk if it is not used properly. Training is always a great start for equipment safety, but as a new owner, you should always take your safety a step further where possible.
There are plenty of equipment guards out on the market that you can purchase and attach to your sharper appliances. Equipment guards help prevent accidental lacerations and amputations due to poor handling.
It's a small safety addition, but trust us, it's a true lifesaver.
Learn the Latest Kitchen Safety Techniques With Certified On The Fly
Even if you find that you need to catch yourself up on the latest food safety practices but don't have the time to sit down for a course, Certified On The Fly has you covered.
We are an affordable, online food handler certification course that lets you learn at your own pace. Get food handler certified without being pressed for time today with the help of Certified On The Fly.
Register online today!
Back to Blog