Guidelines for Restaurant Reopening Post-COVID-19
May 11, 2020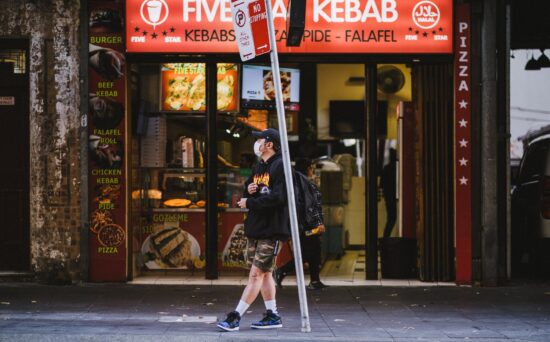 Although many restaurants are still waiting for the notice to reopen to the public, it looks like there may be a light at the end of the tunnel. According to an article from the Texas Tribune, Texas Governor, Greg Abbott has proposed a phased reopening of the state's economy.
We understand that many local businesses are hurting from lack of dine-in services. That's why we've decided to discuss how to approach a grand reopening as restaurants begin to be phased back in service throughout Texas.
Continue Gift Card Promotion
While many restaurants experienced closures and needed support from patrons, many were promoting gift cards for use when dine-in was once again an option. Even with the announcement of the possibility of restaurants reopening, we say don't stop promoting these cards.
Consistent promotion via social media is a great way to keep your bottom line as healthy as possible during this time. Not only are you promoting the sale of gift cards, but you're letting your customers know that you're out there, practicing safe habits, and ready to serve when able.
Check Your Food Handler Certifications
When the time comes to go back to dine-in services, your guests are going to be extremely health conscious. Make sure your restaurant follows every updated guideline by renewing your employee's food handler certifications.
Things are going to be different after COVID-19 mandates are lifted. Make sure your establishment is on the front lines of change and doesn't get left behind in the rush. An online certification can help ensure that your location learns the best practices for food safety as we enter into uncharted territory.
Reopen Slowly
Finally, take it slow! Don't expect people to be flocking through the doors the day mandates are lifted. Your patrons may still be uncertain about the safety in the environment. So, do your best to maintain a sanitary restaurant while also practicing social distancing guidelines.
Some things you can do to promote a health reopening could be:
Separating tables at safe distances
Limit your maximum occupancy
Avoid big events like live music and trivia nights
Meet Food Handler Safety Guidelines With Certified On The Fly
If you're ready to have your restaurant once again become the talk of the town, make sure you have your food handler and safety guidelines down. Online courses through Certified On The Fly are an affordable and fast way that you and your employees can get food handler certified while also keeping your social distance at home. Register today to start your restaurant's tomorrow off well!
Back to Blog