Do You Qualify as a Food Handler?
January 14, 2021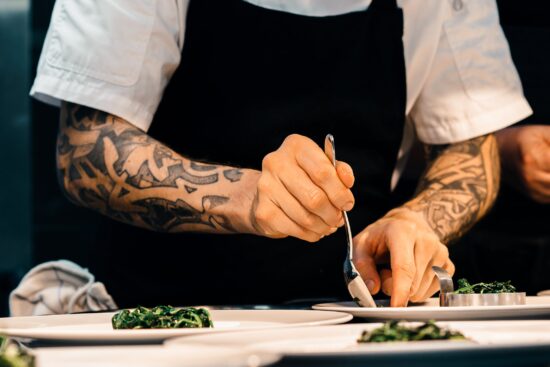 A food handler is anyone who, as an occupation, has direct contact with food or beverages during any phase of food handling and preparation for the consumer. In 2015 the Texas Department of State Health Services (TXDSHS) put forth a new rule stating that all employees who work with unpackaged food, food utensils or equipment, or food-contact surfaces must be trained and certified as a food handler. Safe food handling procedures are important for health and success of any food-based enterprise.
Food and beverages are vulnerable to contamination in all handling processes. From the beginning of production of raw materials to serving of the food and everywhere it is handled in between, there is opportunity for mishandling and contamination. This can result in food poisoning, bacterial infiltration, and spoilage. Protecting the consumer from bacteria and food-borne illness is the priority.  That is why proper food handling is vital.
Who Needs a Food Handler Training Course?
The state of Texas requires all food employees to complete an accredited food handler training course.  This includes manufacturing, processing, packaging, storage, transportation, distribution, sales, supply, service, preparation and serving. So, do you qualify as a food handler?  If you are training to be or are employed as a bartender, wait staff, chef, sous chef, in-line cook, busser, dishwasher, host or hostess you qualify as a food handler.  This list also includes managers and supervisors.
There are a few exemptions to the Texas Food Handler Certification requirement. If you have already passed the official Certified Food Manager (CFM) exam, if you work at a temporary food establishment or if you serve only pre-packaged items, you do not need a Texas Food Handler Certification.
Others who are exempt from certification include:
People who distribute pre-portioned food items in a classroom or daycare setting
Those in a correctional or rehab facility that work with or serve food as part of their rehabilitation
Nurses who aid in activities of daily living and, those with an intellectual disability
When in doubt about whether you need a food handler certification, ask your employer or contact the Texas DSHS. It is safe to assume that if you work in the restaurant industry, you will need a Texas Food Handler's Card.
Why Do Employer's Rely So Heavily on Food Handler Certification?
For employers, this certification provides more qualified employees, reducing the risk of illness outbreaks due to mishandling of food or beverages. For consumers, knowing that the health and safety of all customers has been prioritized, especially during this season of the COVID-19 virus, allows peace of mind when eating out or ordering in.
Handle Food Safely Today, With Certified On The Fly
Whether you are a front-of-house or back-of-house employee in the food industry, it is required that you take the Texas Food Handler Certification course. Certified On The Fly offers a quick, online certification program with no test and instant certification. Certified On The Fly is an official provider of this course, licensed and accredited by the great state of Texas.
It was created by a veteran in the restaurant industry and created in Texas for Texans…not some fly-by-night online company with a temporary online existence. Register online today to get started!
Back to Blog